Presentation: Metadata in Contracts
WEBINAR: Negotiating Open Metadata into your Contracts
Contract negotiations are important tools for incentivizing publishers and vendors to move to more open business models. Researchers and research institutions have been working together to best plan for and accomplish this shared vision. As part of this transformative process, open metadata must be included to ensure broad access to scholarly resources and other research outputs.
As part of Metadata 20/20's "Your Turn" campaign, the community has expressed interest in exploring and sharing how open metadata can be negotiated into contract language for those accessing and using scholarly resources and other research outputs.
Listen to the discussion!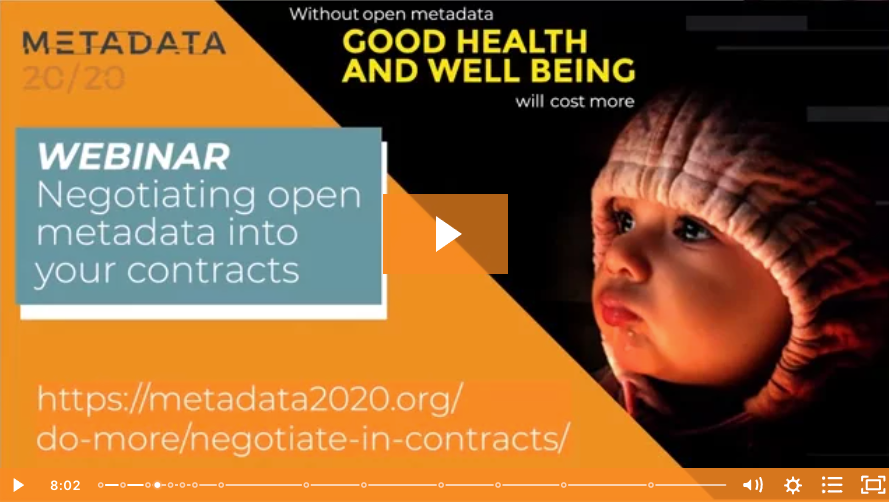 About My Involvement in Metadata 20⁄20
I have been coordinating/leading the volunteer community of Metadata 20⁄20 since 2019 for one of my clients. In September 2021, I coordinated and moderated a webinar about metadata in contract negotiations. I also provided post-production editing on the recorded session and curated/edited a resource page.